The eyes are organs of the visual system, they provide us with the ability to receive and process visual details. The only organ more complex than the eye is the brain, the eyes utilize 67 percent of the brainpower. The eyes contain 107 million sensitive cells and contain the most active muscles in the body. the eye is one of the most sensitive organs in the body and very vulnerable to diseases if not properly taken care of.
Ways to Care for the Eyes
Eat a balanced diet and foods that contain nutrient that ae needed to maintain proper eye health
Get regular exercise to improve blood circulation and reduce the risk of chronic eye disease
Avoid fatty foods and foods that are high in calorie to maintain a healthy weight
Wear protective eyewear in smoky and sooty environments.
Visit an eye specialist when you notice abnormalities like sudden mucus discharge from the eyes.
Wear sunglasses to protect the eyes from sunburn
DIETS THAT ARE GOOD FOR YOUR EYE HEALTH
LEAFY GREEN VEGETABLES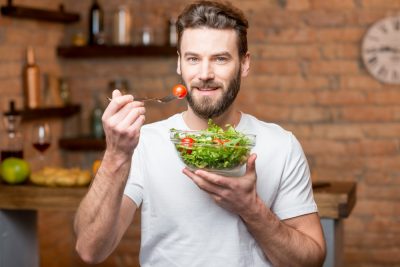 Leafy green vegetables are typically low in calories and fat, and high in protein per calorie and vitamin C.
Examples of leafy green vegetables: cabbage, spinach, microgreen, watercress, romaine lettuce, broccoli, and mustard green. They provide amino acids, vitamins, and essential fatty acids and help to reduce the risk of obesity, heart disease, and high blood pressure.
leafy greens like spinach and kale contain antioxidants called lutein and zeaxanthin that help protect the eyes  against age-related macular degeneration
SEAFOOD
Seafood is a good source of vitamin, selenium, omega-3 fatty acid, phosphorous fluorine, and iodine. Examples of seafood that are good for the eye are salmon, tuna, sardines, mackerel, and other oily fish.
they have many health benefits, they can reduce the risk of heart attack, obesity, and hypertension. Omega-3 acid in seafood contributes to visual development and the health of the retina and reduces the risk of cataracts.
CITRUS FRUITS
Citrus fruits contain vitamin C, potassium, and folate (folic acid) which helps to maintain healthy blood pressure. Examples of citrus fruits that are good for the eye; lemon, orange, tangerine, limes, and grapefruit. Citrus fruits help to reduce inflammation, prevent diabetes, cancer, and neurological diseases. Vitamin C in citrus fruits helps to combat cataracts, combats age-related macular degeneration, and boosts the functioning of the eyes.
LOW-CALORIE PROTEIN
Protein is essential for building bones, repair, and regeneration of cells and tissues in the body. Examples of proteins that are good for the eyes are; eggs, nuts, and beans. Protein provides energy if the body is not getting enough from the calorie in the body from other sources. Proteins help to keep the lens clear to avoid the development of cataracts. Eggs contain vitamin A, lutein, and zinc which are vital for eye health
DIETS THAT ARE BAD FOR YOUR VISION
FATTY MEAL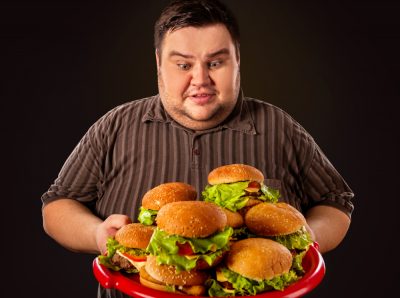 Fatty meals are meals that contain lots of fat. Examples of diets that are rich in fat content: meat products including sausage and pie, cheese, red meat chocolate confectionery, biscuits, cakes, pastries, and butter.
consumption of these fatty foods has detrimental effects on the health; they cause clogging of arteries and as a result increases the vulnerability of chronic diseases such as diabetes, stroke cancer, and heart diseases. Intake of these fatty foods also increases the risk of chronic eye problems.
MARGARINE
Margarine is a product of vegetable or animal fat oil. Examples of margarine are bottled liquid margarine, soft vegetable fat spreads from cottonseed, olive oil, and rapeseed and hard margarine which are used for cooking or baking. Margarine is loaded with chemicals and oxidized fat that can cause you to develop eye problems like hypertensive retinopathy and macular degeneration.
WHITE, PLAIN OR COLOURED FOODS
Examples of foods that affect our vision include white bread, rice, pasta, and flour.
These white, plain, and colored foods increase your risk of getting age-related macular degeneration.
CONDIMENTS
A substance such as salt, mustard, or pickle is used to add flavor to food. Condiments that are bad for your eye are salad dressing, jelly, and mayonnaise. Condiments like pickles cause health problems like cancer if eaten too much. Pickles are very high in sodium, and sodium can cause cataracts.
Some habits that can influences eye problems are: smoking, rubbing your eye, sleep deprivation, not eating a balanced diet, high intake of fatty foods, not protecting your eyes from direct sunlight, and spending too much time in front of screens. Also, some people have two different eye color, a condition called heterochromia