December 4th, Cincinnati, OH — Following a sponsored radio show with MIX 94.9 Cinncinati, one of the most popular radio stations in the area, UltraCore Power, a company that has a great reputation in the production of the best all-natural testosterone boosting supplements for men, made a $1,000 donation to the Cincinnati Children's Hospital.
The "UltraCore Power Hour" on MIX 94.9 Cincinnati was sponsored by UltraCore Power from 4-5 pm EST. During the radio show, an event was hosted where callers were allowed to ask for their favorite song to be played on the station.
The idea behind the event was to assist with a fundraiser that would provide donations to the Cincinnati Children's Hospital.
UltraCore Power was mentioned as one of the top contributors to the Cincinnati Children's Hospital. The brand made a donation of $1,000 to the event to ensure children who are hospitalized during the upcoming Christmas season will have access to toys who need to spend Christmas away from home.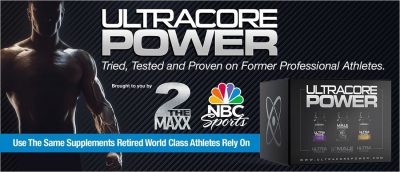 UltraCore Power is a men's supplement brand that has been in business for several years and has been building a trusted name for itself in the testosterone-boosting industry.
The trust that UltraCore Power has been able to build allowed the brand to become recognized as one of the biggest names in the supplement and fitness industries.
This has led to partnerships with brands like the popular XR30 fitness program, allowing men who are finding that they are struggling in life to get more than just a supplement but a complete package.
The company expanded into other areas, producing a variety of health supplements that aim to restore the balance of critical nutrients in the user's body.
Whether the user finds themselves at a disadvantage at the gym, experiencing issues in the bedroom, or finding that they just don't feel like themselves.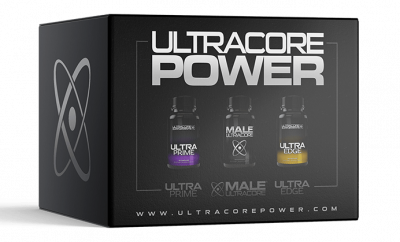 The company offers free shipping on membership plans, offering greater value for the customer who wants to try out the range of supplements that the company has to offer.
To ensure the customer gets the most out of their order, UltraCore Power has also introduced a satisfaction guarantee.
Those customers who do not find the products that they buy from the brand to their satisfaction will be given an opportunity to get a 100% refund on their purchase by taking advantage of this offer.
The success of UltraCore Power is contributed to by the thousands of men who are trusting the company with their general performance, cognitive health, and sexual functionality.
As the company continues to grow and become a recognized figure in the industry, it gives back to the community.